If you want to have healthy gums and teeth, you will need to have regular dental cleanings. This is because dental cleanings will help keep your teeth stay free of tartar which will builds up in spite of the best at-home dental cleaning regimen of brushing and flossing. When you brush your teeth, your goal is to remove all excess plaque and bacteria from your teeth. When even a small amount of plaque is allowed to stay on teeth for a short period of time, tartar will form. If tartar is allowed to stay on teeth, it will encourage the development of deep pockets to form between the teeth and gums. If you come to Finney Family Dental for Towson teeth cleaning, you will probably not need to worry about the development of these deep pockets.
At our dental practice our expert and highly trained dentist is Dr. James P. Finney. Dr. Finney has been providing our patients with exemplary dental care for many years. He is able to provide patients with many different types of dental treatments. However, at our dental practice we still stress the importance of preventive dental care with dental cleanings and periodontal cleanings. When Towson teeth cleaning is not performed on a regularly scheduled basis, a patient can develop deep pockets between their gums and teeth. When this happens, plaque, bacteria, tartar and food debris will all gather in the deep pockets and infection will form. At this point you have gum disease.
When a patient has gum disease, a regular teeth cleaning will not be able to adequately clean out the plaque and tartar from their mouth. A Towson teeth cleaning will only be able to remove plaque and tartar from the teeth and along the gum line. Once the pockets have formed, a periodontal dental cleaning, call scaling and root planing, will needed to clean out all the plaque, tartar and bacteria that has gathered in the deep pockets. When this type of infection forms, it can travel down to the jawbone and cause teeth to loosen and even fall out. Another problem with gum disease is that the infection can travel to other parts of your body, and cause serious problems including heart issues. For this reason, it is very important to take care of gum disease with periodontal scaling and root cleaning treatments. Both dental cleanings and periodontal cleanings are very important to help keep your gums healthy. Periodontal scaling and root planing can also be used preventively to keep gum disease at bay. For an appointment to visit our practice for a dental exam and for a regular teeth cleaning, contact us today.
By Finney Family Dental
February 28, 2019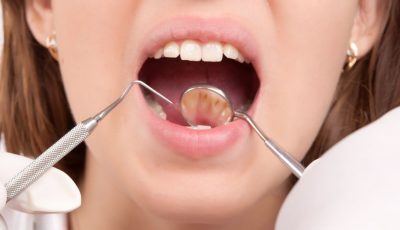 Blog Posts
Follow Us