Towson MD dentist
There are many reasons why a patient may need to get a dental crown. At Finney Family Dental, our
Towson MD dentist
not only offers traditional dental crowns, but he also offers beautiful CEREC restorations.
Getting a regular dental crown does involve several trips to the dentist's office. This is because the dental crown requires that impressions are taken, sent to a laboratory, and that the new returned crown fits you just right or it will have to be returned to the lab. This means that you will once again need to visit our dental practice to get your new crown. Luckily, for those patients who do not want to make repeated trips to the dental office, our Towson MD dentist, Dr. Finney, now offers CEREC restorations. CEREC restorations use computer technology so that your beautiful new ceramic crown can be built right here at our dentist's office at the same time you have your dental visit. You can have your dental work performed, and receive your new dental crown, all in one single appointment. You will not need to get a temporary crown or have to deal with impression material sitting in your mouth for several uncomfortable minutes. Instead, pictures will be taken of your mouth, and your beautiful new ceramic restoration will be milled in a matter of minutes. And, CEREC can be used not only to create crowns, but veneers as well. These restorations are metal-free and are made to perfectly color-match your adjacent teeth; they are perfectly beautiful in your mouth, and functionally strong. If you have a busy schedule, or simply do not particularly enjoy having dental work performed, CEREC restorations may be the perfect solution for you.
If you need to get a dental crown, and are interested in learning more about CEREC restorations, contact our office for an appointment to meet with our
Towson MD dentist
.
By Finney Family Dental
June 29, 2017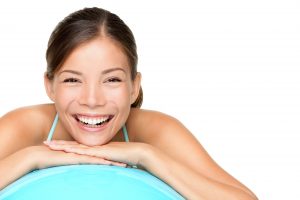 Blog Posts
Follow Us